Every student starts a course with differing needs and levels of comprehension. ALEKS is an online adaptive learning platform that uses artificial intelligence to continually assess and improve students' pre-requisite math knowledge. Rooted in research and data, it is proven to increase student success rates by fostering better preparation, increased motivation and knowledge retention.
For courses in mathematics, science, and business, ALEKS has a measurable impact on learning.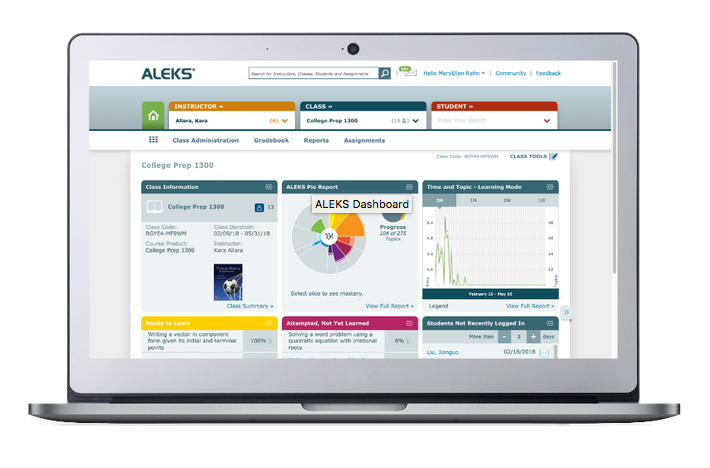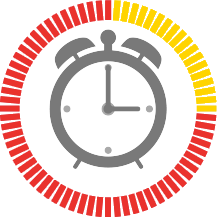 Time well spent
ALEKS saves instructors time by removing the need to cover prerequisite math skills during valuable class time, and instead use the actionable insights to discover where they can make the biggest impact.
The real-time progress reports show how students are performing at an individual and class level, while ALEKS Insights sends alerts directly to an instructor's inbox, highlighting the students displaying 'at-risk' behaviours such as procrastination or unusual learning patterns. This powerful combination guides instructors on how best to optimise their time and provide early intervention when needed.
Ready to learn
Students will struggle to progress through a course without mastering the basics first.
ALEKS helps students come to class prepared and ready to learn by equipping them with the skills and confidence needed for success.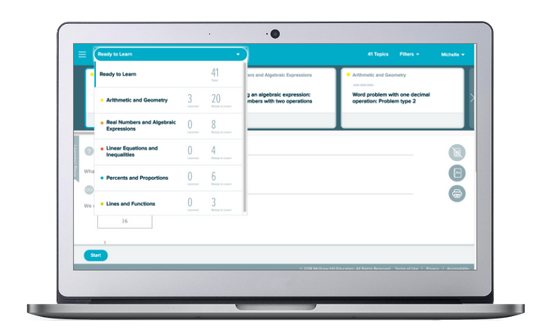 Improve retention
ALEKS improves in-class retention through motivating students with periodic knowledge checks and real-time feedback that celebrates the small wins, along with a personalized learning path so they feel supported rather than frustrated.
ALEKS works around you
Whether teaching in a traditional style, taking a flipped classroom approach or lead on a distance learning course, ALEKS can work with any implementation model. Instructors have full control over the structure, pacing and rigor to ensure the course meets the needs of their students.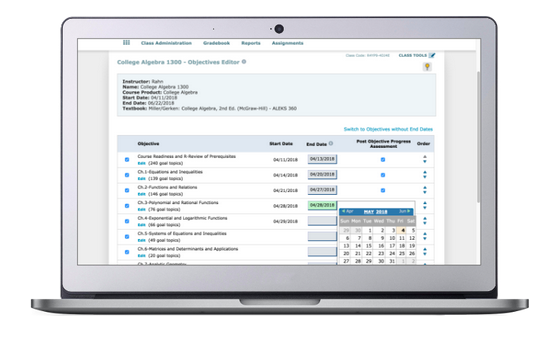 Meaningful data
Better understand how your students learn, how they are progressing through the course and which students need interventions with the fully automated, real-time reports and ALEKS Insights alerts.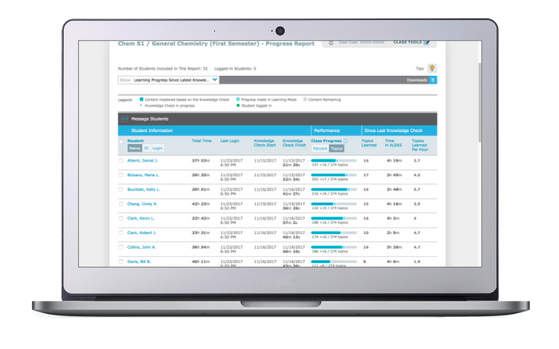 A system you can trust
ALEKS has an industry-leading uptime of 99.99%. This means instructors spend time supporting students on mastering the subject, instead of technical issues.

Hear what current users have to say about ALEKS
If you would like to try ALEKS in a virtual classroom experience or would like to speak to an academic consultant, please complete the form below.