Microsoft Office Training Made SIMple
Proficiency in Microsoft Office is an essential skill for students, not only when it comes to successfully completing assignments but throughout their professional lives. SIMnet provides students with life-long access and unlimited practice on Microsoft Word, Excel, Access and PowerPoint, as well as assignable training modules in topics such as file management and operating systems.
Modules include:
Microsoft® Office Suite

Microsoft® Outlook

Computer Concepts

File Management

Windows 10, 8 & 7

Internet Browsers
Available Now: SIMnet Microsoft Office 2019 & 365 training!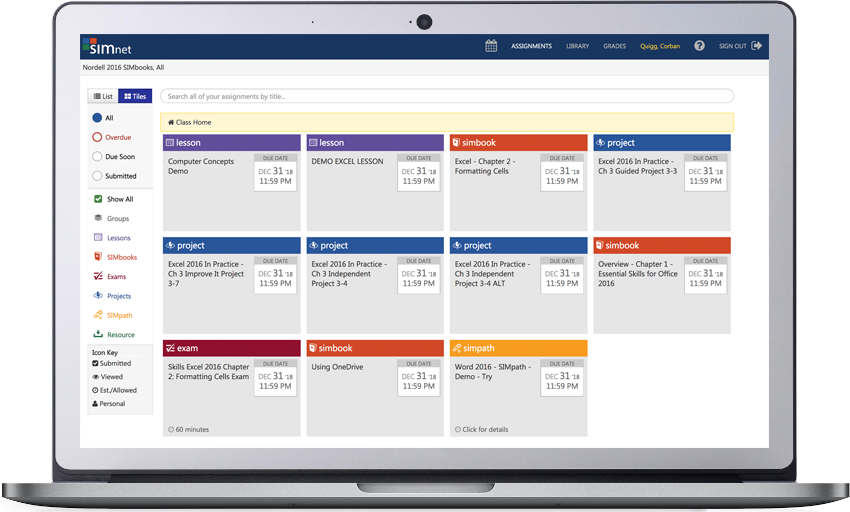 On-demand practice
Whether on-the-go or at home, in the evening or during a lunch break, students can access instructor assignments, projects and the integrated resource library, to help support their learning and apply it to real-world scenarios.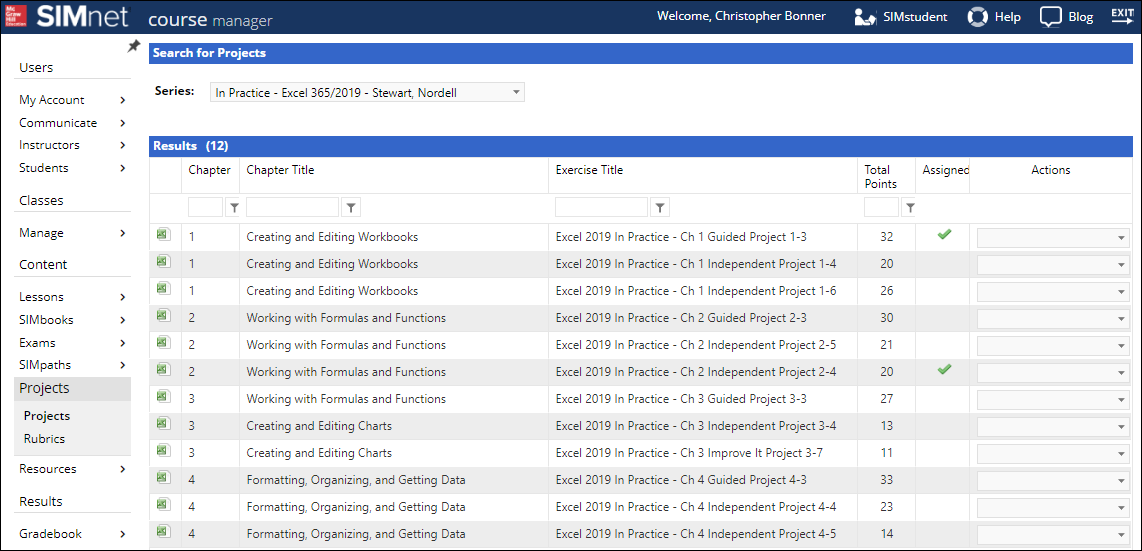 Real-time insights
Automated marking motivates students through real-time feedback while providing instructors with over 200 reporting options so they can easily identify their students' strengths and weaknesses at an individual, class and campus level. This means instructors spend less time marking and more time focusing on the areas that matter most.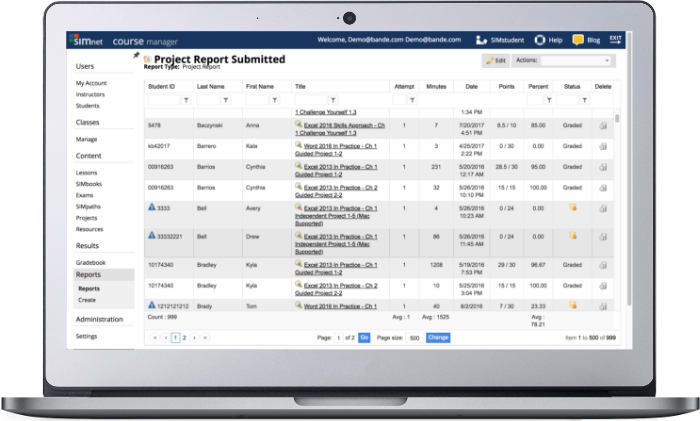 LMS Integration
SIMnet is fully optimised for LMS integration, which provides a seamless course experience for students. The system can be accessed using existing Single Sign-On credentials and students can view their upcoming assignments and gradebook directly within their LMS.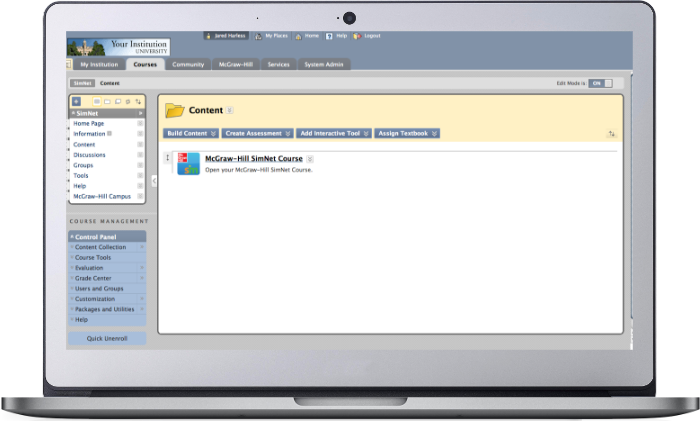 SIMnet Success Stories
Instructors share their experience with SIMnet and how it's measurably improved academic performance.
To learn more about SIMnet, please fill in the form below to talk to one of our Academic Consultants.