Content Area
Powered by Connect®, Total MBA helps your institution to orientate your MBA cohorts into their MBA journey, understand their needs in those critical early weeks, and pinpoint gaps in understanding. Packed with diverse resources to support multiple learning styles across key MBA disciplines, Total MBA keeps students engaged and challenged throughout their course and helps them explore core subject knowledge.
Total MBA covers the foundations of an MBA programme as standard, with modular content covering:
Strategy

Marketing

Economics for Business

Financial Management and Corporate Finance

Leadership and People Management

Entrepreneurship

Organisational Behaviour

Project Management

Research Methods


Business Analytics
Designed to be highly flexible, additional McGraw Hill content tailored to more specialist MBA pathways or modules can easily be added with the Total MBA Plus option. Find out more about Plus below.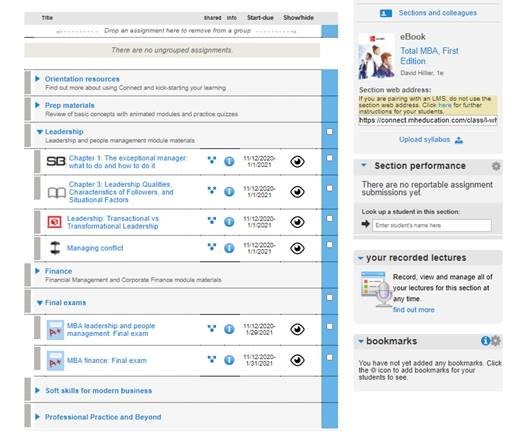 Curated from our most trusted resources across our international portfolio, Total MBA provides you with selected learning resources from 17 of our most prestigious business titles in use across universities spanning more than 15 countries.
Dess, Mcnamara, Eisner and Lee, Strategic Management: Text and Cases, 10th edition
Thompson, Peteraf, Gamble and Strickland, Crafting and Executing Strategy: The Quest for Competitive Advantage: Concepts and Cases, 22nd edition
Janes, Crafting and Executing Strategy, 2nd edition
Jobber and Ellis-Chadwick, Principles and Practice of Marketing, 9th edition
Hisrich, Peters and Shepherd, Entrepreneurship, 11th edition
Larson and Gray, Project Management: The Managerial Process, 8th edition
Manning and Curtis, The Art of Leadership, 6th edition
Kinicki and Williams, Management, 9th edition
Baye and Prince, Managerial Economics and Business Strategy, 9th edition
Thomas and Maurice, Managerial Economics: Foundations of Business Analysis and Strategy, 13th edition
Eun, Resnick and Chuluun, International Financial Management, 9th edition
Block, Hirt and Danielsen, Foundations of Financial Management, 17th edition
Hillier, Ross, Westerfield, Jaffe and Jordan, Corporate Finance, 4th edition
Brealey, Myers and Allen, Principles of Corporate Finance, 13th edition
Schindler, Business Research Methods, 13th edition
Jaggia, Kelly, Lertwachara and Chen, Business Analytics: Communicating with Numbers, 1st edition
Kinicki and Fugate, Organizational Behaviour: A Practice, Problem-Solving Approach, 2nd Edition
Total MBA gives you access to course materials that build critical understanding, decision making skills, creative thinking, planning and strategic thinking.
Reading exercises in our SmartBook 2.0 environment support students' knowledge and self-awareness with meaningful, immediate feedback, improving student success.

Application-Based Activities (ABAs) provide students with realistic scenarios, helping them apply theory to practice. Students can progress from understanding concepts to applying them to real-world situations.

A host of pre-programmed questions can be quickly built into assignments or assessments, supports students in applying their knowlege and practicing what they've learned.

Videos and interactive problems to help students visualise and immerse themselves in the learning experience

Preparatory materials for students undertaking Finance modules for the first time

Case studies to helps students apply their knowledge and think as a decision maker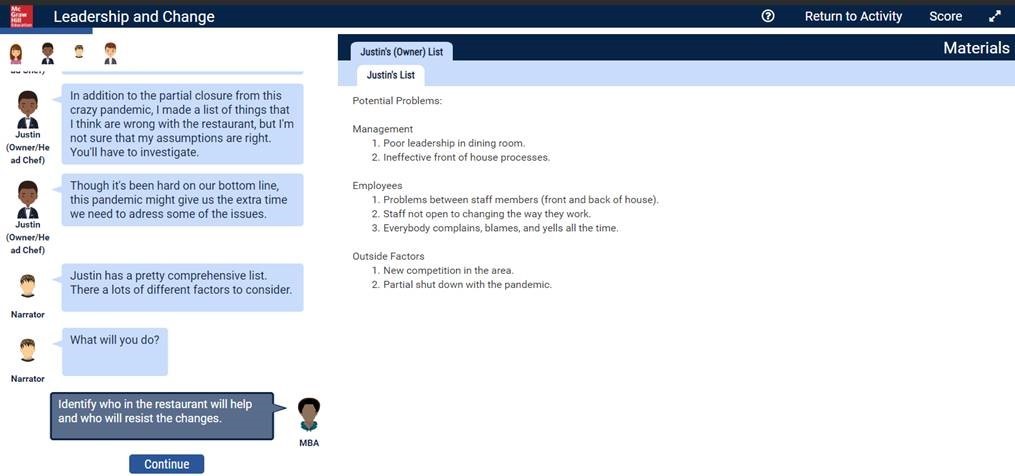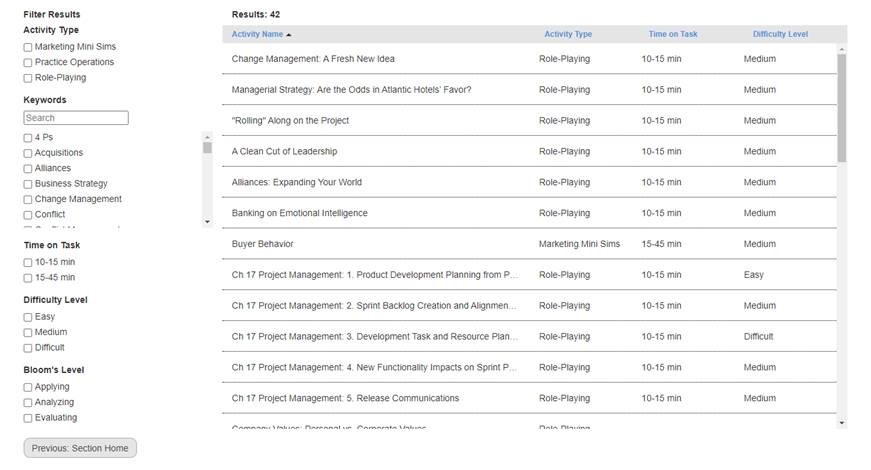 Total MBA supports your MBA course delivery whether your faculty adopts a fully online approach, a blended or flipped approach.
Powered by Connect, Total MBA allows efficient integration with all major LMS platforms, including deep-integration options with Canvas, Blackboard and D2L/Brightspace.
Our Learning Consultants are there to support you every step of the way and will work with you to ensure a smooth set-up and effective first day of class.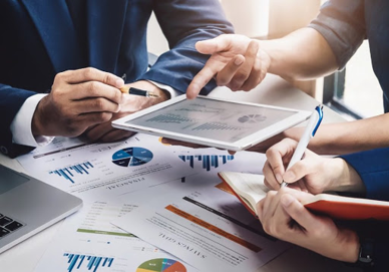 Early weeks orientation: Total MBA guides students into their MBA journey and prepares them for what's to come with manageable chunked learning to orientate and avoid overwhelm.
Efficient, targeted learning: The SmartBook reading environment helps busy students to study efficiently, highlighting where in the chapter to focus, asking review questions, and pointing them to additional resources until they master the content.
Best in class content: Total MBA allows students to learn from resources created by experts from the most prestigious institutions across Europe and America.
Enjoyable, engaging resources: Case studies, videos, interactive problems and more give students a diverse learning experience that goes far beyond reading alone.
Learning to fit their life: Connect® allows students to see when each assignment is due, allowing them to plan their time and learn at a pace that suits them.
Total MBA Plus
To go beyond the foundations of your MBA programme, Total MBA Plus offers a complete solution to support teaching and learning across your entire MBA course, no matter the pathway or specialism. Bundle additional McGraw Hill titles from our world-class Business and Economics catalogue to create your Plus package. You select the tiles you need, we'll create your solution in Connect® and together, we'll ensure your course is effectively implemented, from the first day of class to final assessments.

Popular resources from our catalogue that you might want to add as complete titles include:
Paton, Clegg, Hsuan and Pilkington, Operations Management, 2nd edition
Brealey, Myers and Allen, Principles of Corporate Finance, 13th edition
Rothaermel, Strategic Management, 5th edition
Hair, Harrison and Ajjan, Essentials of Marketing Analytics, 1st edition
| Features | Total MBA | Total MBA Plus |
| --- | --- | --- |
| Pre-arrival / early weeks' support | ✓ | ✓ |
| Solutions to target varied cohorts | ✓ | ✓ |
| Mini assignments / tests | ✓ | ✓ |
| Application-Based Activities + all digital assets from chapters | ✓ | ✓ |
| Full set of teaching and learning resources including readings and access to an OLC | ✓ | ✓ |
| On-demand analytics | ✓ | ✓ |
| Support beyond early weeks - tailored for a full semester | | ✓ |
| Can pick and choose end-to-end resources to support delivery of a complete MBA programme | | ✓ |
Find out more about Total MBA