Connect is an online platform integrating ready-made course content with assessment and tools. The platform uses the most established adaptive digital technology to deliver a more effective learning experience for both students and educators across over 90 disciplines.
Since 2010, Connect has helped transform learning for 3.9 million students around the world.
"Connect increases my students' knowledge and has made my teaching more effective"

University of Birmingham Business School, United Kingdom
Finance Department Case Study
Connect accelerates course mastery
When it comes to learning, everyone is unique. Connect has changed the paradigm from students adapting to the classroom to education adapting to each student. Connect's interactive technology provides each student with a tailored learning journey enabling them to learn at their own pace and in their own way.
Real-time assessments help accelerate learning and drive continuous progression. This is proven to help drive up retention rates, boost grades and improve the overall learning experience for students and educators.
Connect students earning A & B grades increased by
39%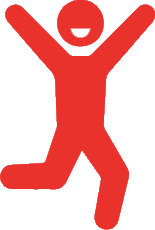 Connect, the smarter way to teach and learn
Learning smarter is the way forward for every educational institution. Connect is the perfect application to mix digital learning with lecturers' teaching to achieve the best results for both students and educators.
Connect offers some of the most varied prepared adaptive content for higher education, saving management time to focus on teaching. And that means instructors can devote more time to students, supporting their learning journey and igniting the spark to propel them forward. The result for everyone is improved outcomes. Improved learning and teaching outcomes.
Connect will automatically grade assignments and quizzes, providing educators with easy-to-read reports, so they know which students need more guidance. Assignments can be easily tailored to fit the goals of specific courses and students' needs. From small classes to large institutions, Connect can support every student in every environment.
Course leaders spend 72% less time on admin and 90% more time on teaching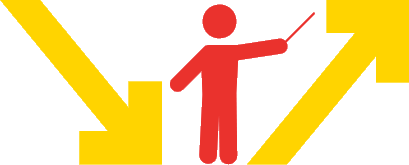 Maximise Study Time
Connect's integrated, adaptive SmartBook maximises learning by helping students study more efficiently, highlighting where in the chapter to focus, asking review questions, and pointing them to additional resources until they master the content.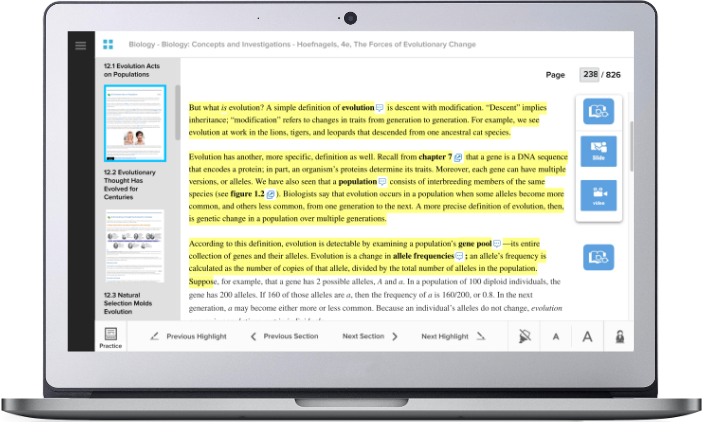 High-Quality Course Materials
You want the best content for your students. Our content is authored by the world's best subject matter experts, including master teachers and academic researchers, ensuring the materials your students use meet the highest academic standards and reflect the most relevant research.
We're also being effective as we develop our products– be it print or technology through our heatmaps. From analysing student responses in Connect, we're able to identify sections, parts, topics, and even words students may have found confusing and provide immediate revisions.
Analytics & Reporting
Monitor progress and improve focus with Connect's visual and actionable dashboards. Reports are available to empower both instructors and students with real-time performance analytics.
Connect Insight generates easy-to-read reports on individual students, the class as a whole, and on specific assignments.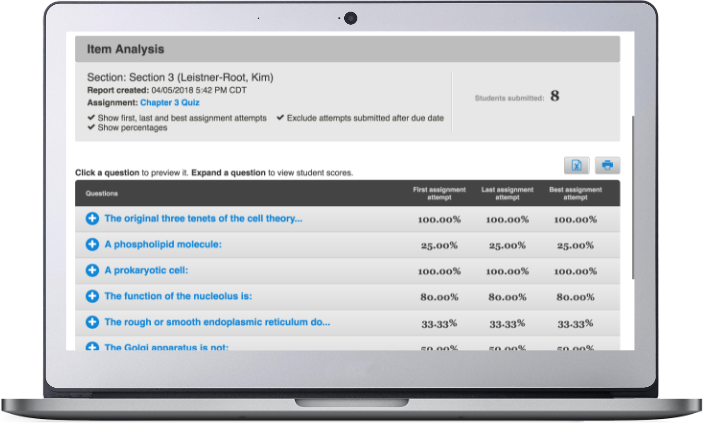 ReadAnywhere
Connect's mobile and offline functionality, available through the ReadAnywhere app, gives students the flexibility to study via their mobile device, anywhere, anytime.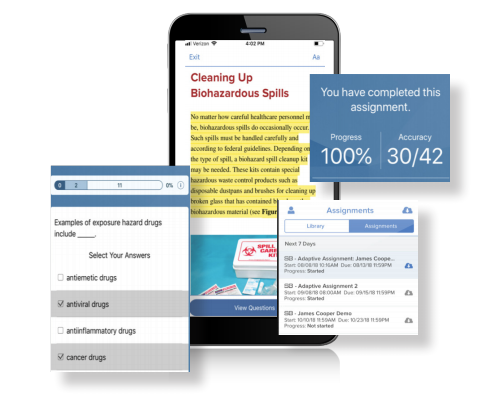 Seamless Integration
Connect integrates with all major Learning Management Systems, offering single sign-on for a seamless student experience and gradebook synchronisation to keep instructors organised.
Connect offers comprehensive service, support and training face-to-face, online or over the phone, throughout every phase of working with us.